Give the gift that keeps giving
Enroll in payroll deductions to benefit the Heartland Dental Foundation!
Any contribution will make a difference.
Consider giving $1, $2, $5, $10, or more per pay period.
sign up today

through HeartSource
Once you enter your email and password, find the tab for Life Events and look for the Payroll Deduction Form. If you have any questions or need assistance finding/completing the form, please contact Elaine Stock (EStock@heartland.com).
1. Log into HeartSource and click on Menu > Myself > Life Events.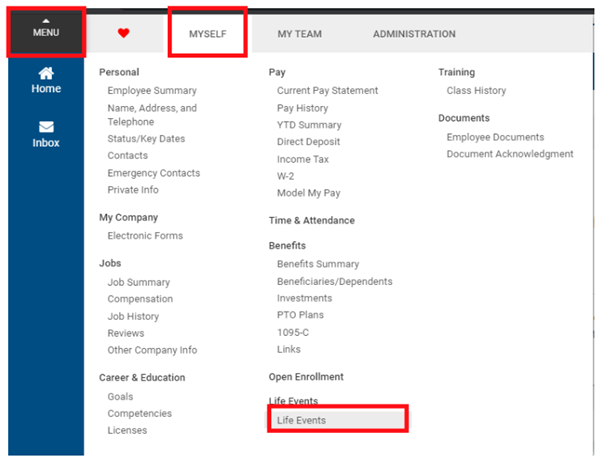 2. From the Life Events screen, click on "Contribution to the HD Foundation".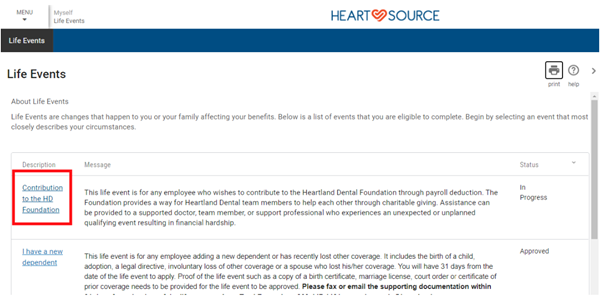 ---
3. Under About This Life Event, enter an effective date for your payroll deduction. Then select Employee election for the reason. Once selected, click next.

4. On the Verify Beneficiary and Dependent Information page, confirm the information is correct and click next.

5. On the Select a Plan page, click select the button next to Charitable HD Foundation, then enter the amount per pay period you'd like to contribute to the HD Foundation and click next.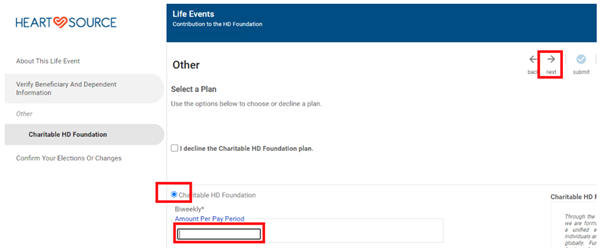 6. On the Confirm Your Elections or Changes page, review your contribution amount under New Benefits. Once you've confirmed the information is correct, click submit.