Vision
To give supported dentists, team members, support professionals and the communities they serve more reasons to smile through passionate, thoughtful and generous assistance.
Mission
To harness the generous and compassionate spirit of those connected to our support network through broad-based giving to charitable pillars, the heart of which is rooted in assisting supported dentists, team members and support professionals in their time of need.
Economic Hardship Program
Our Purpose
The Heartland Dental Foundation Economic Hardship Program helps Heartland Dental supported dentists, team members and support professionals who are experiencing economic hardship and are unable to afford housing, utilities and other basic living needs because of a qualified disaster, life-threatening illness or injury, death or other catastrophic or extreme circumstances beyond the employee's control.
Who Is Eligible
All Heartland Dental employees, supported dentists and support professionals who are employed part-time or full-time for at least six (6) months prior to submitting this application AND have experienced a qualifying incident (see application for definitions) within 60 days of the date of application. In the case of death of the employee, then a spouse or eligible dependent may apply. An employee can only be approved for assistance once within a twelve-month period.
Testimonials

Hurricane Harvey struck Rosharon, Texas in August 2017, destroying the roof and flooding the home of Amy Rangel. Assistance from the Heartland Dental Foundation Economic Hardship Fund helped cover most of the cost of a new roof so the Rangel Family could begin repairing the flood damage inside their home.
"It helped cover most of the cost of the roof so we could use the insurance money to start repairs on the inside of our house."
-- Amy Rangel, Rosharon, Texas, who received assistance after flooding from Hurricane Harvey damaged her home.
Amy Rangel

Jessica Hernandez unexpectedly found herself without a home after a domestic violence incident forced her to evacuate her daughters and leave her home of 11 years. While living with a friend, Jessica learned about the Heartland Dental Foundation Economic Hardship Fund. Through the fund, Jessica was able to place a deposit on an apartment and begin rebuilding her life.
"I am extremely proud of the company I work for and forever grateful for the donations of others that helped me and my girls. I do not know where I would be today if it was not for the selfless donations of Heartland employees and supported dentists. One small donation from each individual can make such a big difference for one family in need."
-- Jessica Hernandez, Ft. Pierce, Floria, who received assistance for her and her girls to move to their own apartment after being a victim of domestic violence.
Jessica Hernandez
Danielle and her husband suffered a miscarriage in 2018 and had been trying to conceive again. They found out they were expecting a daughter in October and then found out that Danielle had cancer on March 8th, 2019. Danielle was told her daughter had to come at 35 weeks and she would immediately begin cancer treatments. She had a c-section, ovary surgery and six week regiment of chemo/radiation six days a week.
Danielle Flemming

When Lori's two-year-old son was diagnosed with Leukemia, she knew she would be with him in every stage of his fight. In order to be by his side as he went through treatments, Lori took several weeks off of work and needed financial help to cover their families' everyday expenses. As an employee of London Dental, Lori learned about the Heartland Dental Foundation Economic Hardship Fund. While the fund cannot pay for medical expenses, Lori was able to receive financial assistance to offset other cost-of-living expenses while away from work.
"This grant made it possible for my husband and I to stay with our son during the most difficult time of his treatment. My family just wants to thank the Heartland Dental Foundation. During a very stressful time, this grant really helped."
-- Lori Hammack, London, Kentucky, who received assistance so she could be with her young son during his cancer treatments.

Lori Hammack
Recent News Articles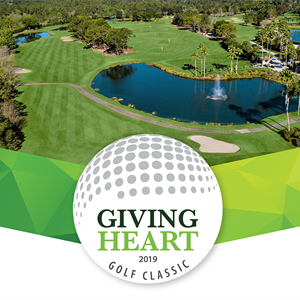 Heartland Dental Foundation thanks the following sponsors for the 2019 Giving Hearts Golf Classic
These generous donors have made a significant difference in the lives of our team members!
Read More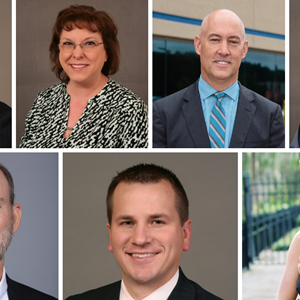 Heartland Dental Foundation Announces Advisory Committee
Southeastern Illinois Community Foundation is pleased to announce that it has established an advisory board to provide leadership for the Heartland ...
Read More